Haunted Houses in Pennsylvania
Each doorway leads to a new nightmare inside each of Pennsylvania's Haunted Houses. Hallways echo with the screams of innocent victims as a fear of finding out what is causing the stomach-churning thuds prevents you from investigating. Though every fiber of your being is trying to get you to run out of the house, some unexplained force is not allowing you to move. Until you relinquish control over your freewill, it seems that you won't be allowed to leave. But succumb to the supernatural power and who knows whether you will ever see daylight again. Regardless of whether you reside in Philadelphia or Reading, the sheer quantity of Haunted Houses in Pennsylvania ensures that everyone in the state can have a personal nightmarish experience this Halloween.
---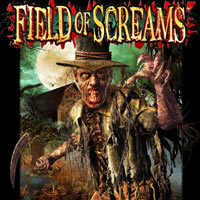 Field of Screams
Mountville, PA
When it comes to terrifying thrills and spine-tingling chills, Field of Screams in Lancaster, PA gives you more than you can handle. One visit to this world-renowned Halloween Horror Fest and you will... Read More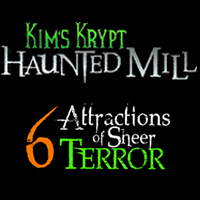 Kim's Krypt Haunted Mill
Spring Grove, PA
Kim's Krypt Haunted Mill in PA, is nestled on 64+ acres located in Spring Grove, PA. Kim Yates purchased this haunt in August of 2014 after falling in love with this old world haunt's atmosphere. She... Read More
---
---
The sheer quantity of haunted attractions in Pennsylvania can make finding each one quite the challenge. Regardless of whether you're looking for haunts in your city/town, or looking to plan an epic road trip to visit multiple spooktacular spots, HauntedPennsylvania.com's map provides an overview of the best haunts in the state. All you have to do is ensure that you are prepared for the spine-tinging terrors you will be experiencing.