Best Pennsylvania Haunted Houses & Halloween Attractions
Comprised of the most shocking, the most extraordinary, and the most spine-tingling haunted attractions in Pennsylvania, HauntedPennsylvania.com's Featured Haunts list represents the best of the best. Each one of these haunted attractions provides am experience that horror enthusiasts cannot afford to miss this Halloween season. These haunts are most certainly not for the faint of heart, however. You have been warned.
---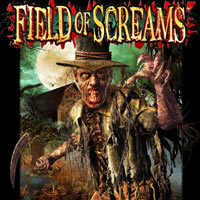 Field of Screams
Mountville, PA
When it comes to terrifying thrills and spine-tingling chills, Field of Screams in Lancaster, PA gives you more than you can handle. One visit to this world-renowned Halloween Horror Fest and you will... Read More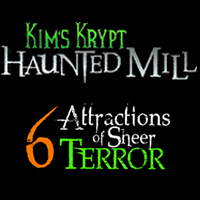 Kim's Krypt Haunted Mill
Spring Grove, PA
Kim's Krypt Haunted Mill in PA, is nestled on 64+ acres located in Spring Grove, PA. Kim Yates purchased this haunt in August of 2014 after falling in love with this old world haunt's atmosphere. She... Read More
---
The sheer quantity of haunted attractions in Pennsylvania can make finding each one quite the challenge. Regardless of whether you're looking for haunts in your city/town, or looking to plan an epic road trip to visit multiple spooktacular spots, HauntedPennsylvania.com's map provides an overview of the best haunts in the state. All you have to do is ensure that you are prepared for the spine-tinging terrors you will be experiencing.