Zombie Paintball in Pennsylvania
George Romero chose a rural part of Pennsylvania the shooting location for 1968's Night of the Living Dead. Those well acquainted with the area know it's not a mystery why the iconic zombie film was shot in the state. The zombie invasion depicted in the film is not just a fictional scenario at Pennsylvania's Zombie Paintball facilities. Requiring participants to shoot their way out of high-stakes situations, a single wrong move can lead to a tragic end at the hands of the flesh-eaters. Underestimating the power of the walking dead would be a mistake that one wouldn't live long enough to regret, so remaining aware of all surroundings is essential to survival. Do you have the guts to take on the approaching undead mob?
---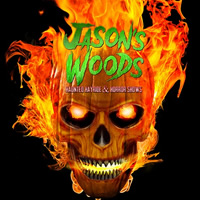 Jason's Woods
Lancaster, PA
JASON'S WOODS IS REBORN! Witness the mind-blowing, breathtaking thrills and chills of INTEGRATED MOTION TECHNOLOGY (IMT), ONLY at JASON'S WOODS! A hayride experience like NO other! This cutting ed... Read More
---
---
The sheer quantity of haunted attractions in Pennsylvania can make finding each one quite the challenge. Regardless of whether you're looking for haunts in your city/town, or looking to plan an epic road trip to visit multiple spooktacular spots, HauntedPennsylvania.com's map provides an overview of the best haunts in the state. All you have to do is ensure that you are prepared for the spine-tinging terrors you will be experiencing.